Knox Mountain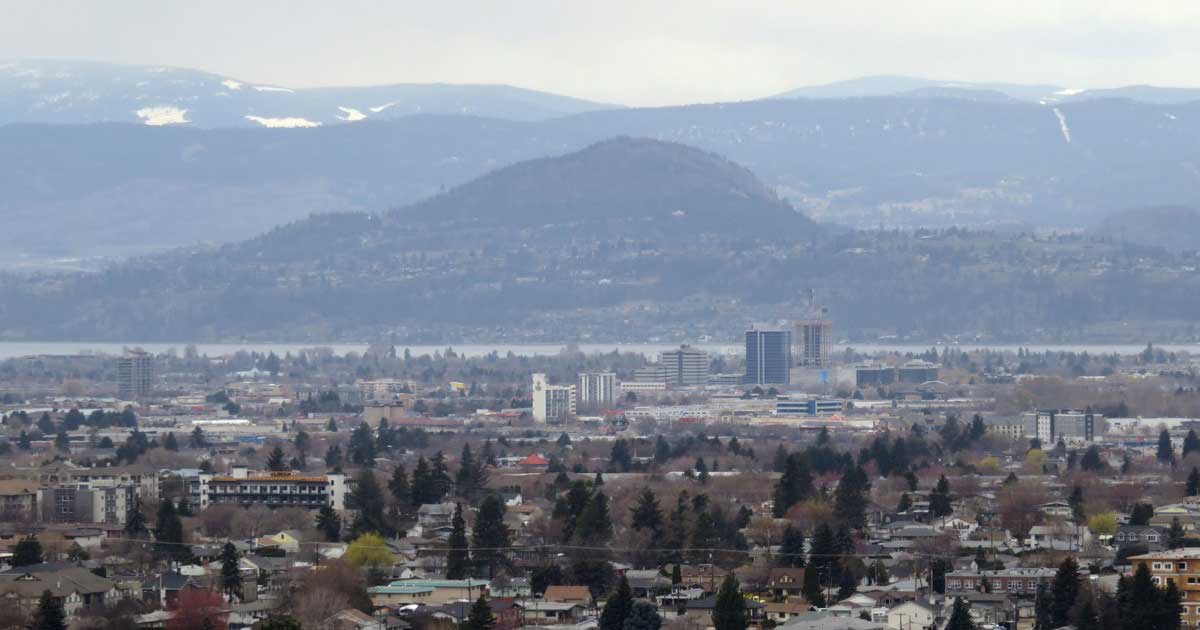 THE DECLARATION:
This is the story of a 79-year-old man who fell on an ice-skating rink, whacking his head but not cracking his helmet. This is a tale of how I stood alone at the edge of death.
This is the tale of a Christian boy who got slapped upside the head.
This is a tale of many voices, trying to converge.
This is a tale of astonishment.
This is a search for the Ordinance, the overwhelming Presence. This is a search for the answer beyond answers, the rule of rules that can rule my unruly soul. Our Father which art in Heaven—Be with me. Help me. I am weak. I have no Other.
Dearest Lord, touch me with Thy meanings. Teach me. Empower me. For Thine is the Kingdom, the Power and the Glory.
Dearest Lord, ease my fears. Release the strictures that bind me. Open the gates to truth. For the law was given by Moses, but grace and truth came by Jesus Christ.
Amen.
~~~
ONE
Well, that sounds pretty good. High-falutin' but humble. The best part was that I meant it. And it gave me energy and purpose. Just what the Doctor ordered.
I used to have lots of purposes, but they seem to have fallen to the floor, where I can easily trip over them. For now, I obey the brain's mandate. I am healing at home. Would you like to hear why?
~~~
Unexpectedly I had brain surgery on Wednesday, March 17th. Five days later I was discharged from Kelowna General Hospital. I have been told that the recovery process will take 12 weeks. At present, I'm doing things at home and keeping happy.
This was the winter of 2021. My wife and I hadn't gone ice skating since we moved to Kelowna in 1996. Before that, we lived in Calgary and went skating several times a year at Bowness Park or the Olympic Oval. I had skated as a child, so I had an ease of movement. My wife, raised in England without ice-skates, was a beginner.
And each year I took my little daughter to Sport Swap on 11th Avenue S.W., where we returned last year's skates and bought a new pair of used skates. Each year we searched quietly through the shelves for the right pair.
You never forget how to skate. That's what we said, and I believed it.
In this winter of 2021, the pandemic was spreading and pickleball got banned entirely. To replace it, some pickleball friends invited my wife and me to go skating at Prospera Place in Kelowna. We went there with them for six Thursdays in a row in January and February.
On the first of the six skating Thursdays, it was all pretty new. We changed boots in the dressing room, then waddled out, my wife going first. I barely got onto the ice before I heard a crash and the snap of a helmet. It was Trish—her back pressed against the ice, knees poking up, head raised and smiling—as a crowd gathered to help her.
Trish fell six times in the six skating days, but she cracked her helmet only once. During those same six days, I fell once and didn't crack my helmet.
My fall took place on February 4th, the third of our six skating days.
At first I saw my head-blow as mild. For several days, I had no symptoms, and then I developed a mild occipital headache. Slowly the headache worsened, and other symptoms appeared. On March 17th, my wife drove me to Emergency at Kelowna General Hospital, where I received emergency surgery. The neurosurgeon diagnosed subdural hematomas, which he evacuated.
Two days later he told me that, if he hadn't intervened, I would have died.
Those are the principal facts. I am home recovering at present, without complications. In the meantime, I am told not to lift more than 5 lb—or was it 10 lb? And don't drink a beer before dinner.
~~~
TWO:
Those are the principal facts. But where does that leave me? Who am I? Where am I going?
Something was wrong. My legs were wobbling. I was almost falling. I leaned hard on my hiking pole, using it as a third leg. My fellow hikers started to notice.
The wobbling started on Wednesday, March 10th, a week before my emergency surgery. I belong to a little walking or hiking group of Rotarians from our home Rotary Club, the Ogopogo Club in Kelowna, British Columbia. For more than 15 years, Greg and I have hiked and haggled our way up Knox Mountain on Friday mornings. At times we have been joined by others.
And over time we've gained a few added regulars. Our first new regular was Olivia, a tall strong woman from Romania who owns and runs a number of homes for persons in addiction recovery. Our next new regular was Brian, the "young fella," less than 10 years younger than me and Greg but fitter and finer by 20 years. You can't help loving the young fella, he never argues with you. Greg could stop arguing too, but that's Greg.
On March 10th, our group was larger still. There was Klaus, a male Rotarian of many passions, including music. There was Heike, a female friend of Olivia's who like Klaus was raised in Germany. And finally Chris, a male friend of Klaus's, genial and soon to join Rotary.
Before the pandemic came the Before Times. Then came the Times of Hate and Fear.
By March 10th, the pandemic had shut down so many venues we had nowhere to go indoors. Instead of walking once a week, the group started walking four times a week. We had to temporarily change our regular destination of Paul's Tomb because of road stabilization on that trail. As a replacement for Paul's Tomb, the young fella chose Kathleen Lake, halfway up the mountain, between the Lower Lookout and the Upper Lookout. We walked up the paved road and then turned right onto a path leading down to a small lake. The new route, like the Paul's Tomb route, is an hour and a half there and back.
I didn't see danger. Not on our little mountain.
~~~
THREE:
Prior to the hike to Kathleen Lake, I had worrisome symptoms. But the symptoms were mild, and I noted them. They didn't stop me from my outdoor activities. One of these activities was snow-shoeing. My wife and I hadn't snow-shoed for three years, and we wanted to get back into it. Three times we went show-shoeing, once with friends and twice by ourselves.
Our third and last snow-shoe trip went sideways.
My wife and I drove to the Telemark Cross-Country Ski facility. It was Monday, March 8th, 32 days after my skating fall on February 4th.
We chose the moderately long snow-shoe trail leading up to Panorama Ridge. We didn't plan to walk the whole route. There were two shortcut trails, one halfway up the main trail and the other three-quarters up. We planned to cut back using the halfway shortcut.
The snow wasn't good snow. It was soft and sometimes slushy. At times the slush slid between the teeth of my snow-shoes, pushing me into a quick run forward on tiptoe till I steadied my balance.
At the junction where the halfway shortcut branched off, we met another couple. The man said he had tried that shortcut two days earlier and he "wasn't impressed." The shortcut was a narrow trail at the edge of a steep embankment. We decided against the shortcut. A good decision.
Then we made a mistake.
We should have returned back on the trail we came up on. Instead we decided to do the entire route, all the way up to Panorama Ridge and back. We had done it in earlier years.
My wife, younger than I, asked me to take the lead. After a while, I was moving so slow she was secretly afraid I wouldn't make it. Often I was shuffling and not striding. For my part, I have always been more fearful of falling than my wife is. On that day, I was fearful that I might fall and be injured at a location where rescue wasn't easy and darkness was imminent.
I put myself in militant motion and moved as fast I could. Back at the car, I was exhausted after 4-1/2 hours of slogging. The Panorama Ridge trail is listed at 2 to 2-1/2 hours.
But I hadn't fallen.
~~~
FOUR:
Two days after my snow-shoeing plight on Panorama Ridge, I joined my Rotary buddies for the hike to Kathleen Lake, which I've described already. It was March 10th, 34 days after my fall on skates.
Inside my skull, blood had been pooling for 34 days.
Something was wrong. My legs were wobbling. I was almost falling. I leaned hard on my hiking pole, using it as a third leg. My fellow hikers started to notice.
I had lagged behind the others. My natural speed of movement seemed slower than theirs. Now I was looking down at the quiet blue lake a few hundred feet away and wondering what was going on.
The others erupted in cries of concern. I was noticeably unsteady. Klaus took my arm and walked me back to the parking lot. At the parking lot, our COVID coffee group usually went for coffee at a wooden picnic table beside Lake Okanagan. There we stood or sat, pouring tea or coffee from thermos bottles and eating cookies bought or baked by one of us. I drank from my thermos and ate two cookies.
That gave me the explanation. I was dehydrated and low in blood sugar. I strode to the nearby outhouse, there and back without wobbling. The condition was transitory.
My friend Greg said he would drive me to the hospital right now. He was insistent. I said no, but I decided not to drive. Greg drove me home.
To my wife I described what had happened. Dehydration and low blood sugar.
The next day was a blur—March 17th. No no—I've got It all mixed up. The next day was March 11th. A whole week went by between the hike on March 10th and my trip to Emerge on March 17th. During that week I did things. I walked the Friday hike with the hiking group. I played three two-hour sessions of outdoor Pickleball, compliant with newly relaxed restrictions.
And I paid a visit to my Family Physician. My main symptom was light-headedness, which wasn't getting better.
On the evening of Tuesday, March 16th, my legs abandoned me. I could not stand. My wife spoke sharply: "We're going right now to Emerge—right this minute!" But I was exhausted. She helped me to bed for the night.
~~~
FIVE:
We arrived at Kelowna General Hospital at 11 a.m. on Wednesday, March 17th. I was assigned a wheelchair. In late afternoon, a quiet neurosurgeon arrived with a diagnosis. He explained the risks and procedures.
The anaesthetist arrived. He was upbeat and jolly, a very tall man with a South African accent. He scanned my chart and said, "You're the healthiest 79-year-old I've ever seen! Most 55-year-olds aren't as healthy as you!" We joked like old friends. When he took over my breathing, he did it slowly. As I inhaled, I said out loud, "We're all so cheerful. Why am I so cheerful?" A quick thought flashed through my mind: "I've got a few seconds left, maybe I can toss out a good punchline!" Then I thought, "It's not needed."
You have silently tip-toed into a place of darkness
Where nothing seems right
You discover the four-alarm fire at the base of the brain
You call out for someone
Where am I?
Where is the door I can leave by?
Why can't I see any windows?
When I woke up, things seemed different. The everyday world was like magic. But it smelled of urine.
~~~
SIX:
I woke up in Kelowna General Hospital, on Unit 4 West. It was Thursday, March 18th. The room was a double room. The other patient was Lillian, a woman in her eighties. Lillian was a sweetheart. So was her husband, whom I met briefly.
On my third evening in the hospital, there was an incident. I was in our semi-private bathroom brushing my teeth when I heard a man standing just inside the entrance door to the shared room. "It is my room," he said, to someone I couldn't see. He left soon.
On my third evening in the hospital, the little man returned. In a voice as sharp and jagged as a chainsaw, he said, "It is my room, you f-cking b-tch." His body was short and thick. His hair was greyish-black. Lillian lay in her bed. I stood a few feet behind the little man. I didn't move.
The PA system came on and made a hospital-wide announcement: "Code White 4 West. Code White 4 West."
There were staff members outside my door. In a while, the little man left my room. The PA system gave a second hospital-wide announcement: "Code White All Clear. Code White All Clear."
Lillian didn't get to sleep for several hours. Her one comfort was that I was in the same room. I smiled and said I just went to bed and fell asleep.
Fear is itself a danger. For Lillian's sake and mine, I asked a nurse to explain Code White. A Code White pages all Security staff currently in the hospital, who arrive in minutes or seconds. Already clustered at the trouble site are the regular staff members on duty in the Unit, many with special training in calming techniques and/ or forcible constraint.
Fear not, dear friend
The hospital is a great big house
jam-packed with equipment and rules
They have rules for where you should walk
They have rules for how you should walk
They have rules for what you should wear when you walk
They have rules to rule out dangers and mistakes
Take heed and obey
You are defended
~~~
SEVEN:
Today is March 28th. Winter has turned into spring. It is Palm Sunday, when the church celebrates Jesus' entry into Jerusalem. A King would enter on a horse. Jesus arrived on a colt. The crowds ran and cheered and cut off palm branches, waving them in the air or laying them on the dusty ground. Some even laid their cloaks on the dusty ground. Jesus had come to complete his ministry. He had come to die.
Dearest Lord—Hosanna in the Highest. Save us, deliver us, protect us, rescue us. Heal us and make us whole.
Palm Sunday is the beginning of Holy Week. In my province of British Columbia, the Senior Public Health Officer has recently loosened pandemic restrictions on places of worship. Throughout the season of Passover and Easter and Ramadan, faith groups may hold services indoors with a maximum of 50 attendees, if the standard safety protocols are maintained.
As for me, I'm just sitting here at home on the sofa, and I don't feel like watching a church service on TV, much less on the Internet. Call me lazy, I just can't focus.
~~~
EIGHT:
Dearest Deborah—a letter sent by email on March 28th::
You are now a few months away from giving birth in July, your first child. Having looked at your expectant tummy in the photo you sent me by text, I recalled your face on the day you were born.
After you were scrubbed clean, you were handed first to your mother and then to me. I held your body in my hands, and I did not drop it.
You were a premature baby. Ten tiny fingers. Ten tiny toes. I marveled at the perfect miniaturization.
Your skin so delicate. Your wispy blonde hair.
Your blue eyes kept looking round. I had read that neonate eyesight was 20/400, effectively blind. A year or two after your birth, new research placed neonate eyesight at 20/60, myopic but able to see. I may have the numbers wrong.
You looked up. You saw me.
I saw you.
You could see.
~~~
NINE:
On March 17th, my wife drove me to the hospital and was somehow allowed to stay with me all day, despite the COVID restrictions. After I gave consent for the surgery, she left and couldn't return. We spoke each day on our cell phones.
As the author of Ecclesiasticus said: "A good wife makes a happy husband; she doubles the length of his life."
My wife believes in order. This winter, she did a lot of spring cleaning—sorting, discarding, rearranging. Trapped in my absent-mindedness, I accomplished much less of practical value.
My wife soon turns 70, at a time when celebrations are restricted by the pandemic. She wants an outdoor back-yard party with the government-approved number of outdoor guests. She will not break the government rules that apply to COVID.
How to make the celebration special?
My wife grew up in Devon in southwest England. We can't go there now because of COVID restrictions. From childhood, she loved Devonshire clotted cream, hard to purchase in Canada. So she printed an online recipe for "Homemade Clotted Cream" and made a test batch. The process uses heavy cream and takes 3 days. After 12 hours at low heat in the oven, the cream is cooled and then refrigerated for 8 hours. Then, after warming up, the thick upper layer is gently skimmed and stored in the fridge in sealed containers.
The test batch was good.
Our COVID-style back-yard party is planned and ready. We've invited seven pickleball friends, three couples and one single. One person had to decline. He's an Air Canada pilot who flies that day. His wife will attend. The seventh person is a retired widow.
When our COVID-style back-yard party takes place, the clotted cream will be served with home-baked British scones and strawberry jam. A lovely treat, which brings back good memories.
~~~
TEN:
I clearly recall January 21st—our first day skating with our Pickleball friends. I had purchased my current hockey skates in my mid-twenties. I was now age 79. For decades, I hadn't laced them on. I didn't recall so many rows of hooks. I tightened the laces twice.
You never forget how to skate. But I did forget. I forgot how to skate.
Neural pathways aren't forever. Over so many decades, the pathway had filled with weeds and roots and rocks and fallen trees. Then it vanished into the forest. Even the bears wouldn't know where to find it.
On that first day at the ice rink, it was all new to us. The ice was glossy and slick, newly refreshed by Zamboni. Like Odysseus bending his longbow just before battle—testing for cracks—I tested my skates in the locker room. The result was poor. The side supports on the right boot had softened, collapsing my right ankle inward. The left boot wasn't much better. I stepped onto the ice, holding the side rail.
Skating now seemed like walking a tightrope. The risk of slipping was constant. But I didn't lose faith. I felt my way forward, trying to relocate my abandoned neural pathways.
In the week following our first skate, my wife and I both bought brand-new skates and tried for better. We didn't get noticeably better.
On February 4th, I fell and hit my head. It was our third day skating.
In the last two of our six days skating, I was worse than when I started.
But I only fell once.
~~~
ELEVEN:
I was wheeled into surgery at 10:30 in the evening of Wednesday, March 17th. They wheeled me out at 2:30 the next morning. The anesthetic kept me asleep till evening. Then I woke up.
I watched the nurses change my diaper. Like a baby, I couldn't sit up. I lay in a pool of urine.
For the next two days, my motor skills were severely impaired. I couldn't crawl out of bed. Once out, I couldn't crawl in. I leaned on the nurses, who were cheerful. On the third day, a rehab assistant coached me on the walkers, first the two-wheeled walker and then the four-wheeled. She said I mustn't "furniture walk," leaning over and pressing on walls or doors or furniture. I must move with focused intent. Leg straight full weight on each foot landing. Two feet solidly planted standing. It wouldn't be a good time to fall.
I didn't expect to be disabled. It was humiliating. No loved ones were allowed to visit. I felt alone.
This is the dispensation of darkness
This is the death of pride
Like a child lost in the forest
I have no mother
No one to touch me
Where are you?
Without you I cannot live
Without you I'll surely die
~~~
TWELVE:
As I've said, I shared my hospital room with Lillian, a woman in her eighties. Lillian was deathly pale. She lay supine in bed except for her daily exercise. Assisted by staff, she used a four-wheeled walker, hunching forward and tightly gripping the rails, her eyes wild with terror, moving 25 feet forward before she turned back. In the last six months, she had twice suddenly fainted, breaking first her right hip and then her right wrist. After using the walker, she would ask the nurse to turn up her oxygen.
Lillian and I got to know each other. Her voice was weak and hard to hear. We talked about ordinary things. We did not talk about death.
On one afternoon, our Unit had a Code Blue. It was announced hospital-wide over the PA system: "Code Blue 4 West. Code Blue 4 West."
Lillian lay in her bed. From the door to my room, I saw the staff members in our Unit walking to the far end of the hall. I was later told that an E.R. doc arrived at the far end of the hall and asked, "What's happening here?" The patient's heart had stopped beating.
The lost heartbeat could not be restored.
Over the PA system came a new message hospital-wide: "Code Blue All Clear. Code Blue All Clear."
There's a part of the Anglican Mass
Where we share in the Peace
We rise from our seats, we turn
And face each other
Beseeching
Each neighbor stands eye to eye
Receiving and giving the Peace
All of us joined to each other
Caught inside the moment, held
By an unseen Power
As a child is held by its mother
~~~
THE DEDICATION:
In youth, I faced many trials, and I faced each trial feeling weak. Time and again I implored You. "Help me," I whispered. And finally You gave me eyes, and I saw You had always helped me, never turning away from my need. Forgive me, Lord, for my blindness. Forgive me for what I am.
Rock cools and hardens, the first bare and basic sign of the multitudinous life to come. The ancients saw rocks as living souls.
Somewhere there is a secret, and life will flood over the rocks. Whence cometh this life? Who knows? Was it made by God? We can't prove it.
I am part of God's army. If there is no God, I don't care. I am part of God's army.
I stand on the rock of faith.
Rock is the mother of Earth
She carries the world on her shoulders
She lifts my gaze to the Heavens
Whose million bright mysteries
Kindle my hopes and fears
~~~